Help us with our Spay/Neuter/Vaccination clinics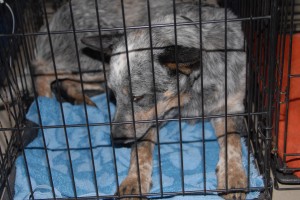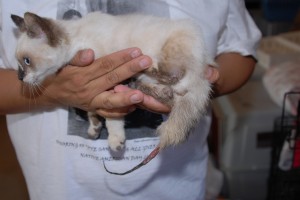 Donate to our emergency vet fund!
We often have animals like the one pictured above that come in orphaned, sick or injured. The only way we are able to help these animals is through the generous support of donors like you!
Help us with our Spay/Neuter/Vaccination clinics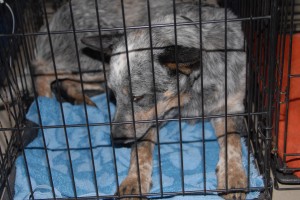 The Lake Traverse Animal Rezcue brings mobile spay and neuter clinics to the reservation two times per year. In addition, we do fundraising at other times of the year for specific animals that need help. When we take a litter of puppies from an owner, we get the mom spayed to end the cycle of reproduction.
We are always in need of monetary and product donations.  Here is our wish list:
Cat/kitten food
Cat litter
Dog/puppy food
Dog collars and leashes
Frontline, Fiproguard, or K-9Advantix flea and tick protection for all sizes of dogs, and for cats (We do not use Bio-Spot or Hartz, which are dangerous for the animals.)
Crates for all sizes of dogs and cats
Ear mite medication
Bleach
Gift cards for gas or pet products
Product donations of any sort that we can sell, or raffle at events
Contact us at laketraversedogs@yahoo.com if you have items to donate.