Sisseton Events:

Spay/Neuter clinics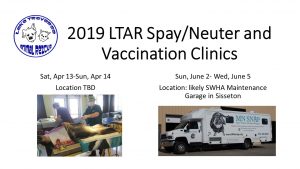 2019
SNIP Spay/Neuter clinic scheduled for April 13th-14th.  Location TBD.
MNSNAP spay/neuter and vaccination clinic scheduled for June 2nd-5th, 2019.   
It will be held at the Sisseton Wahpeton Housing Authority Maintenance Garage, which is behind the Housing Authority building near Sisseton Housing.  This clinic is free of charge for animals living on the reservation.   We will be doing spay or neuter as well as rabies and other vaccines for dogs, cats and rabbits.
Please plan to arrive between 7:30 and 8am,  to ensure your animal gets in to the clinic.  Our clinics will fill up quickly, and we do have to turn people away once they are full.  We will likely have a wait list for the last day of the clinic, so no guarantees that we'll have any extra room that day.  All animals are dropped off in the morning, and picked up in the afternoon.
If your dog or cat is already spayed or neutered, you can bring it in for vaccine boosters.  Check back here for more information on timing for that.  The clinic staff will not vaccinate intact animals.  They either need to be already spayed or neutered, or getting spayed or neutered at our clinic.
If you have any questions, please email laketraversedogs@yahoo.com.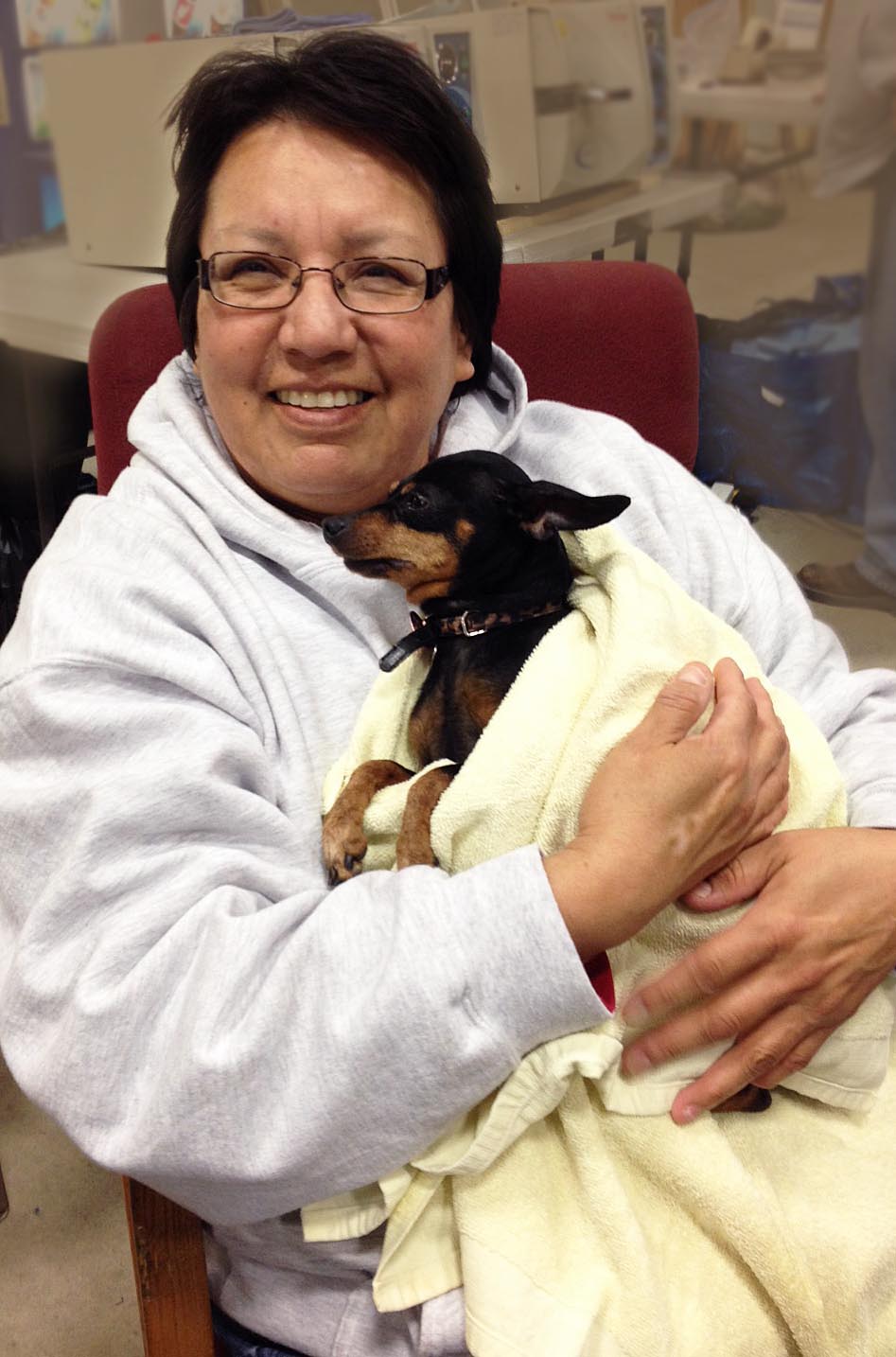 We will be having an online auction (on Facebook) April 17th-21st, 2019. This is one of our biggest fundraisers of the year, and will help us pay for our spay/neuter clinics.
Twin Cities Events:

https://www.communityall.com/charitycrawl
Pause 4 Paws Annual Adoption Event
Sunday, April 14, 2019
Noon – 3 p.m.
Stone Mountain Pet Lodge
9975 Xenia Avenue North, Brooklyn Park
Please join us for our annual Pause 4 Paws Adoption Event — it's a great opportunity for families in the market for a new dog or cat to see and meet adoptable animals from many of our rescue groups.  We will have more than 15 rescue groups represented and more dogs there this year than ever before!
We'll also have a food truck, a bake sale, and lots of great Pause 4 Paws items and pet supplies available! Don't miss it.